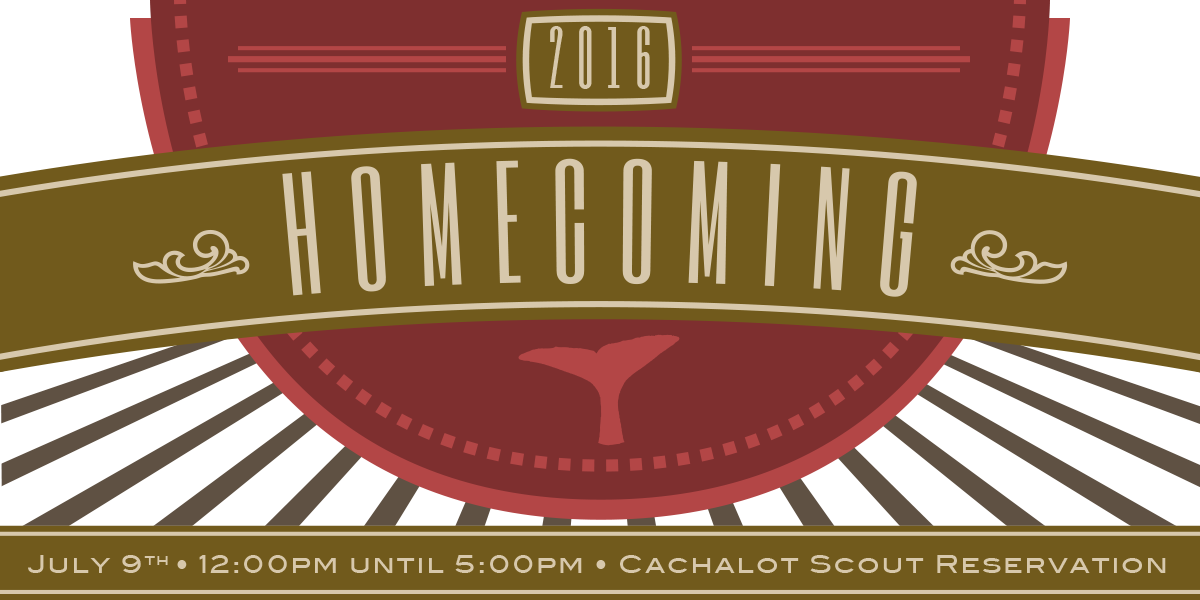 Honoring Our Newest Class of Camp Cachalot Wall of Fame Honorees
Homecoming this year will pay tribute to our seventh class of Wall of Fame honorees.
Homecoming will take place on Saturday, July 9th, 2016, from noon until 5:00pm. We'll begin with a cookout down by the pine grove across from Tom Cullen Field. As usual, you'll have some time to catch up with old friends and swap some camp stories over lunch. At around 1:00pm, after you've had a chance to eat, we'll have a quick update on what's been going on with the Association and some plans for the future. At 1:30pm, we'll move over to the Bill Joyce Memorial Flag Field for this year's Wall of Fame Induction Ceremony, where we'll welcome our two honorees. Once the program for the day has concluded, Cachalot will remain open until 5:00pm, to give you more time to catch up with other alums, get in a little fishing, check out the newly-completed renovation of the dining hall, or pay a visit to one of your favorite spots in camp.
About the Wall of Fame
The Camp Cachalot Wall of Fame is modeled after other "Hall of Fame"-type institutions, and is intended to be a lasting memorial to the people and organizations that have been instrumental in the success of Cachalot and the experiences of those who have attended Cachalot over the years. Nominees must have had their first involvement with Cachalot at least 20 years prior to their nomination, and are subject to a strict vetting process that concludes with voting by the members of the Alumni Association. More complete information on the Wall of Fame, including the nomination process and our plans for a permanent memorial, can be found here. A roster of past inductees will always be available on this web site.
Our 2016 Honorees
Our seventh class of Wall of Fame inductees consists of a long-time volunteer, executive board member, and prominent member of a local Scouting family; and a founding member of the Alumni Association who was responsible for bringing multiple popular programs to Cachalot and for significant contributions to Cachalot as well as making significant contributions as the chairman of the Camping and Properties Committees of both Moby Dick and Narragansett Councils.
---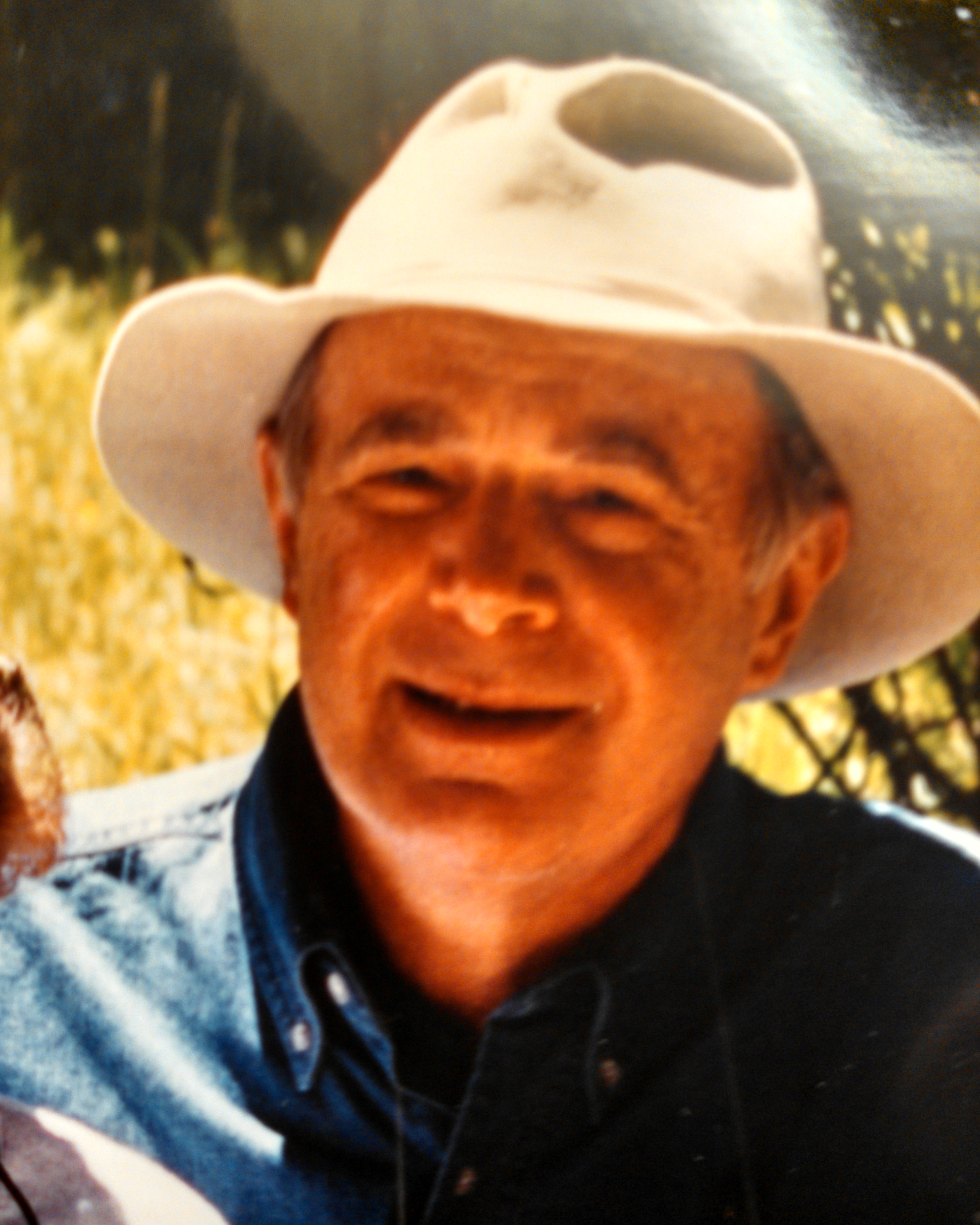 Alan Novick started in Scouting at the age of 11 as a member of Troop 8 in New Bedford, where he earned his Eagle Scout award with one bronze palm. He attended National Camp School at Schiff, served as an Assistant Scoutmaster with Troop 24 in Fall River, and for a troop in Cambridge, MA while a college student.
Alan has loved Cachalot since he was a kid, and was one of the Scouts at its first summer camp in 1946. Cachalot is in his blood. He went from camper to Waterfront Director, and eventually a member of the Council Executive Board, serving for a time as its president.
While serving as Waterfront Director, Alan brought in the Red Cross system of swimming achievement awards, and also ran an American Red Cross Water Safety Instructor program. He served as a merit badge counselor for the Waterfront-related merit badges, the Citizenship merit badges, and for Fishing merit badge for many decades after.
After completing law school, he went on to join the Council Executive Board. One of his most significant actions during his tenure on the board occurred in 1977, when a cash-strapped, recently-merged Moby Dick Council put forth a plan to sell Camp Cachalot. Alan was the principal supporter on the board of the "Save Our Camps" committee, and was responsible for organizing fund-raising drives and the establishment of an Irrevocable Trust to bring the council out of the red and prevent the sale. He was instrumental in persuading philanthropist Gratia "Topsy" Montgomery of Round Hill in Dartmouth to donate $100,000 to that Trust, an amount which ultimately prevented the sale of Cachalot. He went on to become the President of the Council, and his term was one of fiscal responsibility.
Alan is part of a proud tradition of Scouting in the Novick family. His father, Joe, and father-in-law, Raphael Mutterperl, were among the first campers at Cachalot; his sons and grandsons were involved in Scouting as well, with his son Andy following in his footsteps as Waterfront Director and son Jimmy serving as Nature Director.
---
Vic Sylvia's first visit to camp was as a Scout in Troop 11 New Bedford, in 1958—an activity at which he helped clear brush from an area by the lagoon that is now home to a bench bearing his name. With the exception of time away mostly spent in the service of his country, he's been a constant source of support to Cachalot and a mentor, inspiration, and "Pa" to many of the young (and now not-so-young) men and women who think of Cachalot as their home away from home. He continues to this day as a frequent volunteer out at Cachalot, helping with many projects around camp, and as an advocate for Cachalot as a founding member and past chairman of the Camp Cachalot Alumni Association.
In his 58 years of involvement with camp, Vic has served in a wide variety of roles, providing both new programs enjoyed by hundreds if not thousands of Scouts over the years, and service as a leader of multiple district and council level committees and as a volunteer getting things done at camp. His dedication to his Scouts and Scouting, both at the unit level and elsewhere, is all the more impressive given that he was also a dedicated family man with three daughters, and no children in Boy Scouting himself, with the only reward sought being the chance to cast a line into Five Mile at the end of the day.
As a unit leader, he's helped guide nearly a dozen Scouts to their Eagle Award, and Scouts who had benefited from his time as Scoutmaster were well-represented as senior members of Cachalot's Summer Camp staff for nearly two decades, and in leadership roles in Neemat Lodge, including two Lodge Chiefs. A substantial number of the founding committee of the Camp Cachalot Alumni Association were also Vic's Scouts.
In 1981, Vic originated the Klondike Derby with Wall of Famer Bill Joyce. This popular event continues to this day. He's served as chair or co-chair of the Klondike 8 times since its founding (meaning that as of Klondike XXXVI this past January, he's been the chair or co-chair of 1/5th of all Klondike Derbies—and he's still out there most years helping the Alumni Association run the warming station.) The following year, he chaired the first of three "Catch-a-Lot" Fishing Derbies out at Cachalot (and followed that up by chairing the other two as well, in 1992 and 2002.) He's chaired or served on staff of numerous other District and Council camporees at camp. One of the frequent themes of a Vic-organized event is that it's not just a weekend, it's a program that gives units enough material that they could plan several months worth of troop program to prepare for the event.
He's also been an active adviser to the Order of the Arrow, earning his Vigil Honor as an adult. His involvement with the Lodge included stints as the co-adviser to the Ceremonies Committee, and one of the co-advisers of the original Spring Into Scouting event for Webelos. Spring Into Scouting grew out of the combination of Vic's interest in the "Webelos Woods" program and the Lodge leadership's interest in helping bridge Webelos into Boy Scouting.
Beyond his work at the unit level and in helping provide program at Cachalot, Vic has been a long-time member of many District and Council committees, including the Executive Boards of both Moby Dick and Narragansett Councils. Much of that time has been spent on or chairing the Cachalot and Wamsutta District Committee, Activities Committee, and especially the Camping and Properties Committee. He was also a founding member and Boy Scout Camping Chair for the Southeastern Massachusetts Camping Association (SEMCA), which brought Annawon and Cape & Islands Council Scouts to Cachalot for Boy Scout summer camp.
During his tenure as the chairman of the Camping and Properties Committee, he helped secure funds from the Magee Foundation for: 40 tents with platforms & cradles; a large storage expansion for the kitchen at Prescott Hall; an open air seating area at Prescott hall; handicap access to the old shower house, health lodge, and campsites; new showers in sites 5 and 8 and at Noquochoke Lodge; re-roofing the Cook's Cabin; winterizing the duplex; 25 mountain bikes; 9 canoes; 6 rowboats; 4 sailboats; 4 kayaks; a basketball court; lighting for Tom Cullen Field; expanding the waterfront including a new tower and the current Follansbee docking system; and the staff cabins of Magee Village. He also worked with multiple local organizations including Mass Maritime, Mass Junior Conservation Camp, Wareham Public Schools, Plymouth Bay Girl Scouts, and New Bedford Regional Vocational Technical School to bring other revenue into Cachalot, increasing the money from rentals at camp by outside organizations from $600 to $10,000.
He also served on the committee that secured Cachalot's protection from development with a Conservation Restriction, an action that added $1M to Cachalot's endowment, prevents the sale of the camp for any purpose other than to be used as a youth summer camp, and brings much-needed forestry management of parts of the property from state agencies.
Beyond all his program and committee contributions, he's also not afraid to swing a hammer or sling a paintbrush. The projects he's volunteered on have included renovations to many of the buildings at camp including the 21 Club, Phillips House, Dining Hall, and Magee Village. Since his retirement several years ago, he also heads out to camp several times a month doing numerous small projects, many of which involve a fresh coat of paint wherever one is needed.
More Details
Homecoming 2016 is a free event for members and non-members alike. Lunch is optional, with a suggested donation of $5 to help us defray the cost.
The Wall of Fame dedication and induction ceremony will begin at 1:30pm, in the Bill Joyce Memorial Flag Field. While we'll have some seating set aside for our honorees and their families, if you'd like to be able to sit down during the ceremony we strongly suggest bringing along a camp chair for yourself. We expect the ceremony to take about an hour. Camp will remain open after the induction ceremony until 5:00pm. If you'd like to have a look around but don't quite remember the way, members of the Alumni Association will be on-hand to help you find your old haunts.
As always, our History Committee will be on-hand to scan your photos and slides or photograph any memorabilia that you'd like to show off. Bring along your items to be scanned, or bring your digital pictures in almost any format. Contact curator@cachalotalumni.org if you have questions about this. If you have a large number of photos or slides, we may not be able to handle them at the event but would still like to make arrangements to capture them, so please contact us at that email in that case.
Registration Details
Even though this is a free event, we'd still appreciate it if you'd let us know you're coming, especially if you plan on joining us for lunch. If you're a Facebook® user, and would like the event to show up in your events list there, you can RSVP via the event's page on Facebook®, otherwise you can:
Click here to register online right now!
There's no need to register via both methods. If you do register on Facebook, please be sure to let us know if you'll be dining with us (a comment on the Event's wall is fine.)
Additional Information
If you have questions that aren't answered here, please drop us an email message at homecoming@cachalotalumni.org. The Narragansett Council office may also be able to answer some questions via telephone at (401) 351-8700.
We hope you'll be able to join us and help us recognize this years Wall of Fame honorees and their efforts to make "the place we know so well" what it is today!
See you in July!
Web site design and maintenance by
Dennis J. Wilkinson, II.
All content copyright ©2004- by the Camp Cachalot Alumni Association, except where otherwise noted.
This page was last modified on Sun Jun 12th 2016.
---
Site look odd? Your browser may not be up to date. See the note on the main page.