Welcome to cachalotalumni.org, the web site of the Camp Cachalot Alumni Association!
What do you remember best? Swimming in Five Mile Pond? Peach cobbler, fresh and hot from a cast iron dutch oven? Laughing around the campfire with friends? Finally hooking that giant pickerel down at the bogs? Staying warm on a cold winter night in the 21 Club? Or maybe it's that faint smell of ozone from hot sand and overheated pitch pine on a bright summer day... whatever it is, there are sure to be other people out there who remember the same things from their days at Camp Cachalot, and we're hoping that they can find us here!
So feel free to have a look around. You can use the links at the top of each page to move around, and the latest news, announcements, and info about upcoming Association events will always be available over to the right hand side of this page. And be sure to head on over to our discussion forums and enjoy a little conversation with other Cachalot alums online — registration for the forums is free!
See if you can spot that camp counselor or former patrol-mate that you remember in one of our photos. Have a peek at our Cachalot History pages to see why Tom Cullen Field is called that, or to see what's changed since you last visited Cachalot. And then join us — membership will keep you up-to-date on happenings at Camp, gives you the opportunity to head on out to Camp to see what's going on now, and helps ensure that more people, now and in the future, will be able to have their own fond memories of "the place we know so well!"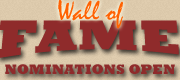 Web site design and maintenance by
Dennis J. Wilkinson, II.
All content copyright ©2004- by the Camp Cachalot Alumni Association, except where otherwise noted.
This site is best viewed in a
W3C
-standards-compliant browser like
Firefox
,
Safari
, or
Internet Explorer 6
.
This page was last modified on Tue Mar 20th 2018.
---
You are using a browser that doesn't conform to current World Wide Web standards (or, you have CSS or JavaScript disabled.) cachalotalumni.org makes use of standard XHTML and Cascading Style Sheets. The content of this site is available to you in its entirety, but some of the formatting and special features may not be. Please check out the Web Standards Project for additional information, including information about standards-compliant browsers.

This note will only appear on the main page. A brief note will appear at the bottom of other pages.

-- Dennis, your Webmaster